TTA announces appointment of Mr. Chalermchai Mahagitsiri as its Executive Vice Chairman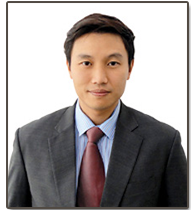 Bangkok 4 February 2013 | Thoresen Thai Agencies Public Company Limited ("TTA") today announced that Mr. Chalermchai Mahagitsiri has been appointed Executive Vice Chairman. In this capacity, he will play an active role in setting the Company's strategic direction, investment, risk profile, human resources, and public affairs strategies. The appointment, which is effective 1 February 2013, was considered and approved by TTA's Board of Directors on 30 January 2013.
Commenting on his appointment, Mr. Mahagitsiri stated, "I feel honoured that the Board has placed its trust in me by giving me the opportunity to take a more prominent role in managing TTA's business strategy and operations. With the tremendous focus that has been put towards streamlining our operations, TTA is undoubtedly well positioned to capture growth across all core business units. In my new role, I look forward to working alongside the Board and the business unit management teams with the aim of ensuring that we capitalise fully on the opportunities ahead."
Aside from his role as Executive Vice Chairman of TTA, Mr. Mahagitsiri also serves as acting Chief Executive Officer of TTA's oil and gas services subsidiary, Mermaid Maritime Public Company Limited ("Mermaid"), and acting Managing Director of TTA's coal logistics business, Unique Mining Services Public Company Limited ("UMS").
TTA's President and CEO, M.L. Chandchutha Chandratat, will remain responsible for day-to-day management of TTA and will continue to oversee the Company's three business groups - Transport, Energy and Infrastructure. He will work closely with Mr. Mahagitsiri on major business initiatives, investments and human resources issues.
In addition to his positions with TTA, Mr. Mahagitsiri has managed and grown a number of public and private enterprises through his roles as Chief Executive Officer of PM Group Co., Ltd, Vice Chairman of both Posco-Thainox Public Co., Ltd. and Thai Film Industries Public Co., Ltd., Director of Quality Coffee Products Co., Ltd and Managing Director of Lakewood Country Club Co., Ltd. He holds an M.S. in Finance from Boston University and a B.S. in Finance from Suffolk University, both in USA. Mr. Mahagitsiri completed the Thai Institute of Directors Association's Director Accreditation Program (DAP 30/2004) and the Directors Certification Program (DCP 53/2005) in 2004 and 2005, respectively.
Click to go back