PM Group Appoints EXIM Bank's former top official as Senior Executive Vice President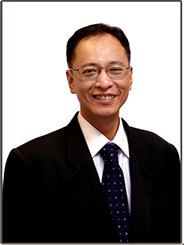 Bangkok, 8 July 2013 |
PM Group Company Limited
, one of the foremost Thai conglomerates with operations across Asia and Europe, today announced the appointment of
Mr. Somporn Chitphentom
, a former top executive of EXIM Bank, as its Senior Executive Vice President.
Announcing the appointment, PM Group Chairman
Mr. Prayudh Mahagitsiri
said in a statement: "We are happy to have Mr. Somporn on board. His appointment is with immediate effect and comes at the right time to support our Executives' Team and help steer the company on the path of sustainable growth and expansion. He is like an artisan who uses his faceting and polishing skills to the best of his ability and adds outstanding brilliance to diamonds. We expect him to make similar efforts in respect of our core businesses and help them achieve outstanding performance!"
Mr. Somporn received Bachelor of Science in Business Administration from Boston University and his master's degree from Harvard University. He began his career with the Bank of Thailand working on formulation of lending policies for priority sectors. He then moved on to work on money and foreign exchange markets to help recommend monetary policies for the Thai central bank.
In late 1992, Mr. Somporn joined a working committee in the central bank to help draft Export-Import Bank bill which was finally passed by the Thai Parliament in 1993. As a member of the founding team, Mr. Somporn assisted in setting up the EXIM Bank besides serving as a manager of its Business Development Division. In his two decades of service with the bank, he successfully carried out many banking responsibilities such as lending, operations, risk management and strategy formulations and reached the level of senior executive vice president.
Commenting on his new role, Mr. Somporn said he would make efforts to further strengthen the operations of
PM Group
and its various subsidiaries and associate companies, while using the knowledge and experience that he had gained in banking, finance, strategic planning and international business.
Click to go back