PM Group Offers Donation to the Foundation for Slum Child Care at Klong Toey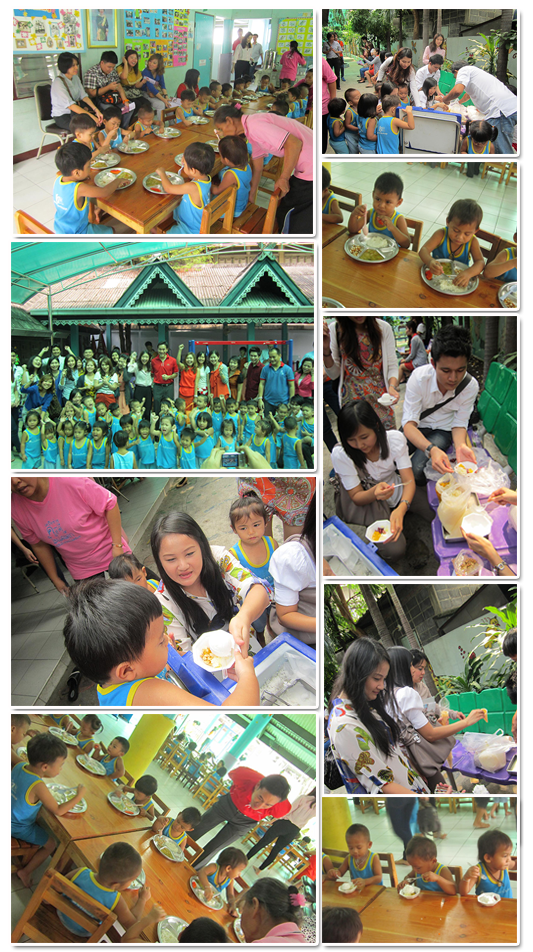 Bangkok, 11 February 2013 | Executives and staff of PM Group Company Limited have visited the Foundation for Slum Child Care's daycare centre located off Art Narong Road at Klong Toey in Bangkok and participated in a midday feeding programme for the inmates besides offering donation to the foundation.
The foundation, which is under the royal patronage of H.R.H. Princess Galyani Vadhana Krom Luang Naradhiwas Rajanagarindra, operates the centre for children living in 14 slums in and around Klong Toey. It currently has over 80 children aged 1-10 years as inmates.
According to a statement dated 11 February, PM Group Chief Operating Officer Khun Ausana Mahagitsiri, her husband Khun Kamolsut Dabbaransi as well as other executives and staff of PM Group went around the daycare centre where they had an up-close look at the tiny tots attending to daily chores under the watch and ward of their caretakers.
Children aged 5-10 years performed an impressive dance to welcome the visitors. The PM Group ambassadors socialised with the inmates by singing and playing games. Later, they presented a cheque, noodles, milk and other food items as well as toys to the foundation. The activity was organised as part of PM Group's initiative towards corporate social responsibility.
Click to go back