TTA expands footprint into high-growth China F&B business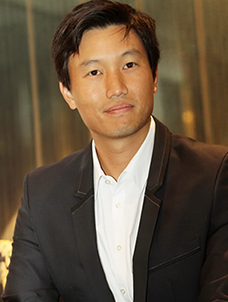 Bangkok,
1 October |
Making its entrance into China's fast-growing food and beverage sector, Thoresen Thai Agencies Public Company Limited ("TTA") today announced a strategic investment to acquire nine percent (9%) of Sino Grandness Food Industry Group Limited ("SINO GRANDNESS"), a Singapore-listed canned food and fruit beverage producer and distributor in China.
TTA through Soleado Holdings Pte. Ltd., its wholly owned subsidiary, will subscribe 60,601,035 new SINO GRANDNESS shares at SGD 0.61 per share in a private placement valued at SGD 39,966,631, or THB 954,293,588, subject to Singapore Exchange approval. The placement price represents a discount of approximately 8% over the volume weighted average price on 30th September 2014. Upon completion, TTA will become the second largest shareholder with one board seat in SINO GRANDNESS.
SINO GRANDNESS's revenue in 2013 stands at RMB 2,261 million (or approx THB 11,952 million), which has grown at a compound annual growth rate of 52% over the past five years with an annual average gross profit margin of 39% and a net profit margin of 18% over the past three years. To finance and continue its fast-paced and profitable growth, the company had sought to increase capital and potential geography market expansion into South East Asia.
"This investment is a perfect match with our strategy to seek growth potential and healthy profitability business which we have capability to do so," said Mr. Chalermchai Mahagitsiri, TTA's President and CEO. "In the high-growth food-and-beverage market of a country with the largest and fastest-growing economy in the world, SINO GRANDNESS is perfectly placed to continue earning healthy profit margins on rapidly expanding revenue in China. Canned foods and juices appeal to middle-class consumers, and our investment can ride the wave of China's massive and growing middle class."
Global consulting firm Frost & Sullivan forecasts that the loquat juice market in China will have an average annual growth rate of 39.3% through 2017. The juice originates from the loquat plant, whose tangy and sweet fruit is considered to be rich in vitamins, minerals, and anti-oxidants. With its own-branded (Garden Fresh) of loquat juice, SINO GRANDNESS has captured more than 75% of the Chinese market. Beverage sales accounted for more than 60% of SINO GRANDNESS's revenue last year.
Mr. Mahagitsiri added that the opportunity to partner with SINO GRANDNESS was especially attractive given its affordability for a company of TTA's stature: "While 954 million baht isn't pocket change, compared with our capital-intensive business units such as shipping, it's about the cost of buying one ship."
This acquisition is expected to close by the end of October, after which TTA will have right to nominate one director and become its second-largest shareholder following Mr. Huang Yupeng, SINO GRANDNESS's Chairman and CEO, who will hold 35%.
"As consumers become more aware of healthy drinks, we expect our juice business to continue its strong growth rate," said Mr. Huang. "Even with our market success, the share of loquat juice to China's total juice market is forecast to rise to only 3.2% in 2017 from last year's 1.4%. This shows tremendous room for even further growth."
The share subscription supports TTA's long-term goal to create sustainable growth, explained Mr. Mahagitsiri: "Over the past several years, TTA has been evolving from a pure shipping company into a conglomerate with investments across a diversified set of businesses in Thailand and beyond. This strategic partnership adds another business engine to our long-standing operations of dry bulk shipping, energy, and infrastructure, while aligning perfectly with our continuing efforts to take advantage of market opportunities across our key subsidiaries and associate companies."
Click to go back