Mr. Chalermchai Mahagitsiri to succeed M.L. Chandchutha Chandratat as President & CEO of TTA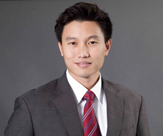 Bangkok, 26 September 2013 | Thoresen Thai Agencies Public Company Limited ("TTA") announced a key senior leadership succession plan following the Board of Directors' recognition of M.L. Chandchutha Chandratat's intention to resign from his positions as the President & CEO.
Mr. Chalermchai Mahagitsiri, who currently serves as TTA's Executive Vice Chairman, will be appointed President & CEO, replacing M.L. Chandrachutha as part of the transition process.
Mr. Prasert Bunsumpun, Chairman of TTA's Board of Directors, stated, "M.L. Chandchutha Chandratat has guided TTA since 2005, shaping the Company's strategy, direction and evolution from a pure shipping company to a conglomerate with investments across a diversified set of businesses in Thailand and beyond. On behalf of the entire Board, I would like to take this opportunity to express my gratitude to M.L. Chandchutha Chandratat for all his important contributions over the years, and wish him all the best in his future endeavours."
The succession plan we are announcing today has been designed to ensure an optimal transition, and I am very pleased that the Company will have continuity in terms of highly capable and experienced leadership. As Executive Vice Chairman, Mr. Chalermchai Mahagitsiri has already been overseeing key functions at TTA, and has been closely involved in key strategic decisions of the Company since his appointment to the Executive Committee in February 2012. I have full confidence that under his leadership, TTA will continue to make important advances across its portfolio of businesses, and that its best days are still ahead."
Mr. Chalermchai Mahagitsiri was appointed Director of TTA in January 2012 and Executive Vice Chairman in February 2013. He also serves as Interim Chief Executive Officer & Executive Vice Chairman of Mermaid Maritime Public Company Limited ("Mermaid") and Chief Executive Officer of PM Group Co., Ltd., which is a holding company that oversees Mr. Prayudh Mahagitsiri's family investments. Mr. Mahagitsiri holds an M.S. in Finance from Boston University and a B.S. in Finance from Suffolk University, both in USA.
Click to go back